Johnson's Powerful New Micellar Anti-Bacterial Wash Range Removes 99.9% of Germs From Hands and Body While Protecting Skin From Dryness
• Micellar range of hygiene products lift out 99.9% of germs while also locking in moisture essential to good skin health
• Available across the region from May, Micellar handwash and bodywash are designed for regular use by the entire family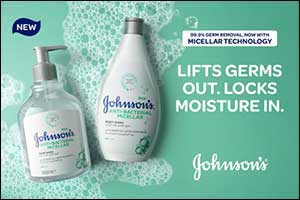 United Arab Emirates, July 01, 2021 —
The highest standards of protection, hygiene and skincare have been expertly combined to offer families a potent new weapon in the war on germs – Johnson's Micellar anti-bacterial wash.
Consisting of a smooth handwash and luxurious bodywash, the new Micellar range removes 99.9% of all germs while carefully locking in moisture essential to supporting and maintaining the skin's health and wellbeing.
Designed to deliver the most effective cleaning possible for both adults and children, the new handwash and bodywash products harness the advanced anti-bacterial properties of Johnson's market-leading Micellar ingredient.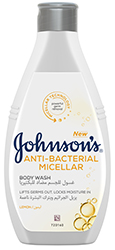 Used as part of a daily washing regime, the Micellar range won't leave users feeling dry or irritable, even after frequent washes, with moisture contained within the skin for a smooth, revitalized and invigorated feeling of cleanliness.
Offered in two zesty, refreshing and appealing fragrances of Lemon or Mint, Johnson's Micellar anti-bacterial wash acts as a family's first line of defense against germs that can cause illness. The handwash will be available in 300ml and 500ml bottles, with the bodywash offered in 250ml and 400ml sizes.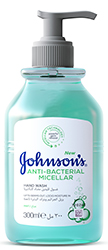 Johnson's Micellar handwash and bodywash range will be launched in the region from May
Noura Torky, Senior Brand Manager Johnson's Adult, said: "These days, with the world still living through the ongoing COVID-19 pandemic, it is more important than ever to maintain a dedicated washing routine using only the best, most gentle and also most powerful anti-bacterial products.
"Johnson's Micellar handwash and bodywash products have been created to help families continue the good hygiene habits they've picked up over the last year while also effectively protecting skin by removing germs and maintaining moisture.
"The body's biggest organ, our skin is tough but at the same time vulnerable and can be especially prone to dryness and irritability. Johnson's Micellar range doesn't compromise on skincare and promises to keep skin feeling soft, smooth and, most importantly, clean and free of 99.9% of germs."