My take on HydraFacial and Keravive Treatment.
Scorching heat and humidity is what we have to live with for a couple of months more! After Ramadan and due to the onset of summer my skin looked very dull with an uneven skin tone. It needed something agressive yet mild.
Fortunately I tried the HydraFacial at their pop up store (from 12th May to 9th June) and it was complimentary! HydraFacial's licensed and patented machine uses a unique blue LED, found with no other facial treatment device, that uses antibacterial technology to keep the skin clean and helps massively with acne-prone skin, hyper pigmentation, skin aging related issues, etc.
They customize the facial as per the need of your skin. Big shoutout to Miss Piyada, she has magical hands, before the machines and products her touch just relaxes you and prepares you for the rejuvenating journey. Great staff and wonderful service.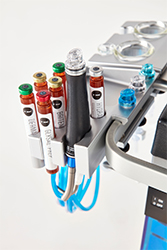 All your details and concerns are noted and the therapist is ready with all the required serums and not to forget a machine that is the highlight of this powerhouse treatment. It is a three step procedure which uses a patented Vortex-Fusion delivery system to exfoliate, extract, and hydrate the skin.
Miss Piyada showed me all the grime that was extracted (without any pain) and it was embarrassing! No wonder my skin looked that dull.
No downtime and non-invasive, results are almost instant. It does not even rip the skin off its natural oils and this is very important for mature skin like mine.
I could instantly see the glow back and skin felt firm, clean and hydrated. Highly recommend it!
I was fortunate enough to try the Keravive Treatment too. This unique, relaxing scalp treatment involves a simple three-step process designed to cleanse, nourish and hydrate the scalp for fuller and healthier-looking hair.

I am a hijabi. Humid weather in Dubai and the hard water all add to make my scalp dry, itchy and hair fall is a byproduct.
Keravive Scalp Tteratment is very relaxing and effective.
First the hair follicles are cleansed and exfoliated with suction method. This stimulates the circulation. Followed by infusing the scalp deeply with skin actives and its signature Keravive Peptide Solution, a serum packed with growth factors and proteins to hydrate and encourage hair growth. After assessing my scalp condition Miss Piyada administered a great treatment and gave me take-home spray of its Peptide Complex to be massaged into the scalp and within one week I could noticed remarkable difference. People living in the gulf suffer hairloss, dry and itchy scalp even severe dermatitis due to the extreme weather so I highly recommend Karavive Treatment as it is very effective, hydraing, non-invasive and not painful at all.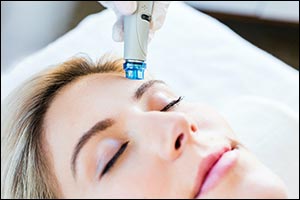 Dates: 12th May to 9th June 2021
Timings: 12pm to 8pm Location: The Bay Gate, Business Bay Ground Floor Contact: hydrafacial@leaderhealthcaregroup.com
*By appointments only. All covid regulations will be followed. If you could not make it to the pop up store you can always experience the original HydraFacial at licensed medical professional facilities across the Middle East, or where a certified HydraFacial aesthetician is present: UAE (Dubai: CosmeSurge, Novomed Centers, Aesthetics International; Abu Dhabhi: Skin Institute Dermatology Clinic, Derma Medical Center , Tajmeel Cosmo Clinic).
- ENDS -
About HydraFacial™:
The HydraFacial is one of the most popular facial treatments that has become the go-to facial for all skin types because it targets many of the most common skincare concerns like dryness and signs of ageing. The HydraFacial is a medical-grade resurfacing treatment that clears out your pores and hydrates your skin. The three-step treatment includes cleansing, extracting, and hydrating the skin with serums that are infused into pores with the HydraPeel Tip, a pen-like device. HydraFacial super serums are made with nourishing ingredients that create an instantly gratifying glow. hydrafacial.com
About Leader Healthcare Group:
Founded in 2009 in Dubai, Leader Healthcare is a specialty healthcare organization that caters to the requirements of the medical, aesthetics and education industry, and to create and provide a comprehensive system of delivering healthcare services. leaderhealthcaregroup.com